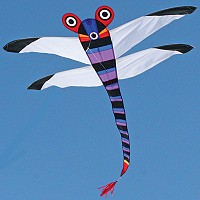 Arctic

Size: 7ft wingspan x 8ft.
Material: Rip-Stop Nylon with Carbon Fibre
Skill Level: Experienced - Expert
Flying Line: not included
A classic from kite maker George Peters. His usual striking graphics, reproduced by Into The Wind, creates a graceful Dragonfly that flutters its' wings in light breezes. Packs into flat custom carry-case.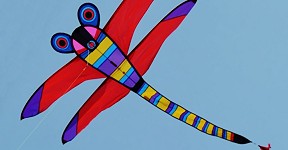 Tropic