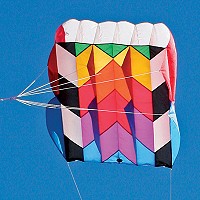 Simple bridle with no frame to assemble.


Size: 41 x 33 in. 10 sq. ft.
Material: Rip-Stop Nylon
Skill Level: Beginner - Expert
Flying Line: 300ft x 80lbs included.



The Parafoil 10 is a classic. It packs down small, having no spars and is ready to fly in seconds. An adjustable Bridle allows for changes to the flight angle for different winds. Packs into an 8" x 13" carry-case. We suggest 150lbs Flying Line for winds over 12 - 15 mph. Drogue Stabilizer included.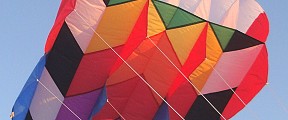 Harlequin