"A kite that flies without strings". This is how kite artist and sculptor Tal Streeter described the Windbag. An R/C "flying machine" that utilizes the unique Flexifoil principle.

History

Home

Archive
In the early 1980's, R&D work with Flexifoils turned towards free flight. Merry & Jones were urged to experiment with a free flying version of their unique wing by Dutchman Theo Van Dort. He was an R/C pilot with an interest in the project as a whole. On a misty English September afternoon in 1982 the first successful flight was achieved. Once again, a series of intuitive "accidents" produced the Windbag. At first, a conventional approach with standard wing and tailplane layout was not yielding positive results. It was decided to opt for a canard elevator and more power to get "unstuck". It worked, leading to a varied program of free flight experiments.
---
In the early 1980's this remarkable flying machine was marketed as
the "Windbag" to the R/C enthusiast.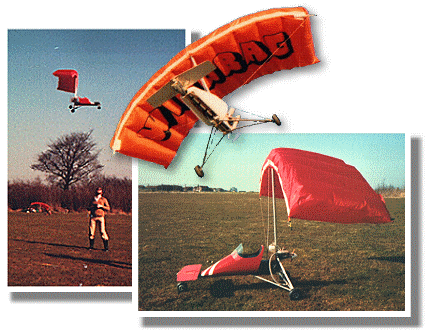 ---
During this period, experimentation with aerial photography took place.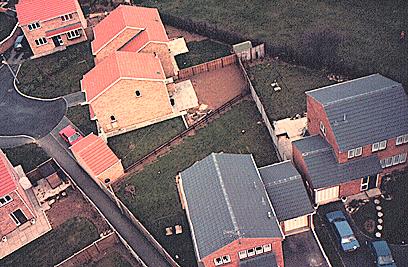 Low level shot from Windbag.

---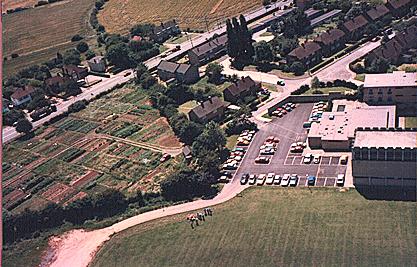 Evaluation test for U.K. police force. "Pilots" are seen on the grass next to the road.

---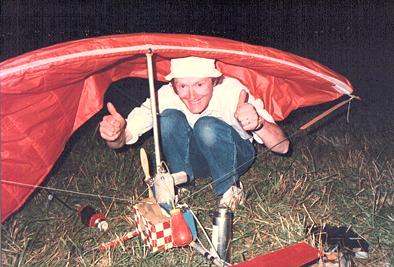 Andrew Jones "Sheltering" under a stripped down version of the Windbag.

A successful flight had just been completed at dusk during a visit to the U.S.A. for the Chicago Hook & Ladder stack flight. Notice the Red and White checked box slung on the side. This housed a point-and-shoot camera for aerial photography.

The Windbag operated with three channel Radio Control; throttle, elevator and weight shift steering. A simple rugged framework accommodated undercarriage, flying surfaces, pusher motor and R/C gear. In its kit form the Windbag had a wingspan of six feet and recommended power was a .40 two cycle motor. Work still continues in the area of free- flight with Flexifoils and a number of government projects have been undertaken utilizing its unorthodox configuration.



We welcome your questions, comments and suggestions.
You can e-mail us at:info@cobrakites.com
telephone; 732 270-2112
Last updated Wednesday March 3 2010